Senator Binta Masi Garba is the latest high-profile individual to harp on the trending topic, "The Kitchen and other room" while speaking at the Senate sitting on Wednesday.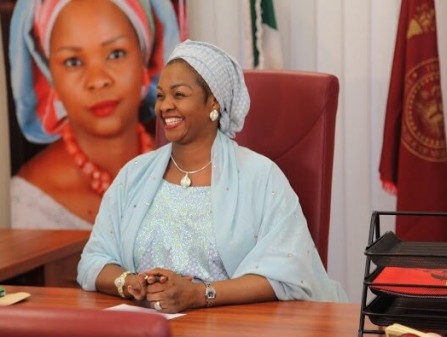 She said her primary constituency is "the kitchen and other room" before moving on to the rescue of 21 Chibok girls.
Since President Muhammadu Buhari, said his wife, Aisha, belongs to the kitchen and the other room, heaps of jokes have been made at their collective expense and series of reactions have emanated.